Brands I Love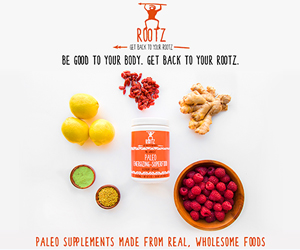 Rootz Nutrition is a recently launched company that offers a Paleo-approved energizing powder and a complete protein+superfood+greens powder made from real, wholesome foods. With my allergies to soy and intolerance to dairy, it's almost impossible for me to find and recommend protein powders and energy supplements when I need a boost! Not only are their products made from clean ingredients, they taste GREAT!
Rootz Nutrition is:
No artificial ingredients
Made with no GMO's
No added coloring
Gluten free
Soy and dairy free
Paleo approved
Organic
I support their product line because like myself, they strongly believe that what is left out of a product is just as important as what goes in it!
It doesn't matter if you are a professional athlete who trains for hours every day or a soccer mom who is looking for convenient, healthy on the go food options– If you are looking to eat healthier and have more energy, I think you will love Rootz.
If you'd like, you can check out their products for 10% off, by entering the discount code BODYXBROOKE at checkout!
Also, don't forget to check out recipes I've made using their delicious products here: Rootz Recipes by Brooke.
FRÉ SKINCARE
Daily Skincare for Active Lifestyles
Use code BODYXBROOKE to save 15% OFF all orders.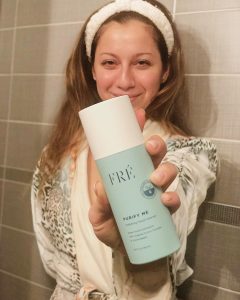 On days I work out… and every other day, I trust @freskincare to purify, revive + protect my skin! 🧖‍♀️
FRÉ is the first and only skincare line made for people who lead an active lifestyle… we're putting in that work and we're SWEATING out here… wouldn't it be nice to find a line of skincare which doesn't clog the pores and is free from harmful chemicals and is also vegan? Well, lucky for you… I got it!
I love that the natural ingredients 🌿 in their products leave my skin feeling fresh, not grimy— now that's FRÉSH!
Since I've incorporated their 123 SET of cleanser, serum, moisturizer and detox mask into my daily routine, I've noticed clearer skin and an unbelievable ✨ glow!
🔆 Use my discount code BODYXBROOKE at checkout for 15% OFF any @freskincare product & don't forget to let me know how amazing your skin feels after you purify, revive and protect with FRÉ 💙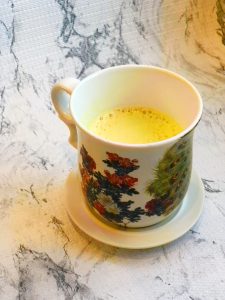 I am all about eating natural and finding better-for-you products that I trust and can share with my clients and readers… which is why I've joined forces with Further Foods line of products including collagen peptides, daily turmeric tonic, gelatin and matcha!
Perfect for daily use! Add a scoop of their daily turmeric tonic, collagen peptides or matcha powder to hot water, non-dairy beverages, coffee, yogurts, recipes and more!
Further Foods' products are:
Non-GMO
Sugar Free
Gluten Free
Dairy-Free
Keto Friendly
Paleo Friendly
Use my discount code BODYXBROOKE at checkout for 10% OFF any Further Foods product!