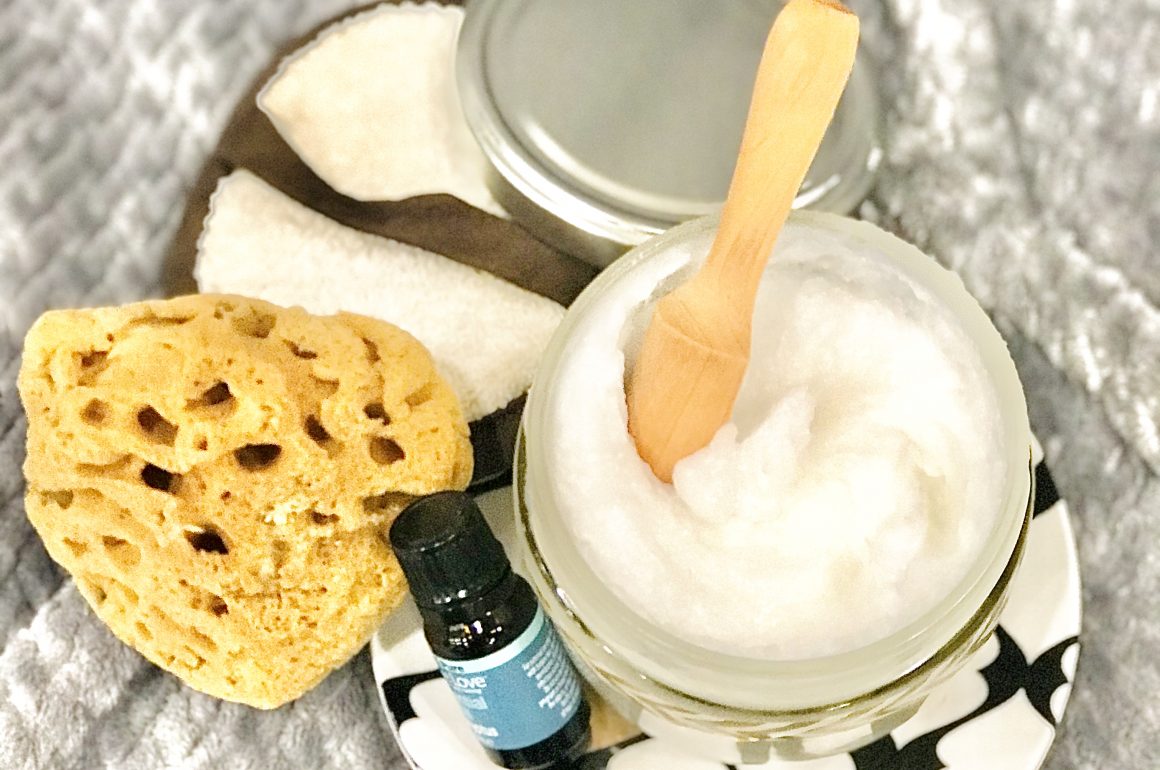 As athletic as I may be, I'm still a bit of a girls girl at heart. That doesn't necessarily mean a ton of makeup and hairspray… it's actually not like that at all, personally. But I do love myself an invigorating body scrub, creamy hair mask or a long soak in a detox bath. Whatever it is, I'm looking to keep my beauty rituals simple and affordable.
Now let's talk about rituals. There's many that I practice daily, weekly and on a monthly basis. I'm a firm believer that in order to live a healthy lifestyle, you've got to look at your space around you and yourself as a whole. Yes, you can be eating all the right foods but still are trapped in a bad relationships— so you're unhealthy. You can eat organic and vegan but maybe you're not taking care of your skin and you're pale and suffer from dry skin which bums you out. Whatever it is, practicing a routine will not only help you feel better about yourself, but you're setting time away weekly for your personal well-being.
Beauty rituals have some part in my daily rituals (which I will get to on a later post). Your skin will definitely thank you for staying consistent!
As the organic and natural eater that I am, I look to my skin and hair are to also be as clean as possible. This is why I love taking ordinary ingredients and transforming them into inexpensive skin and hair are products which are not only amazing but also all natural and not filled with artificial fragrances and chemicals!
Now that we're ready to feel pampered, let's get started.
Here's a list of some things you'll want to grab to get going:
organic virgin coconut oil
raw honey
raw brown sugar
course sea salt
essential oils (lavender, lemongrass, eucalyptus, etc.)
epsom salt
organic cucumber slices
9 Beauty Rituals Under $9
Foot massage. Grab a dot of coconut oil and essential oils before you go to bed and give yourself a 5 min foot massage. The reflexology will aid with digestion, sleep, anxiety and so much more.
Epsom salt detox bath. Pour a hefty amount of epsom salt into warm water. Add a drop of essential oils if you choose and relax there at least 20 mins. Light incense or a candle, grab a book or put some spa music on in the background. Your muscles will thank you.
Sea salt + sugar body scrub. This is one of my all-time favorites. I even throw some in cute small mason jars and give these to friends during the holidays. Mix coconut oil, course sea salt, brown sugar, raw honey and essential oils of choice. The consistency is your choice. After showering, apply the scrub generously all over your body, avoiding your face. Rinse off and there's no need to apply moisturizer after.
Belly massage. Similar to the concept of a foot massage, stomach massages are something I've been practicing for quite some time to aid in my digestion and also lymph drainage. Before bed, I take a touch of coconut oil and rub my abdomen in gentle circles.
Dry brushing. Extremely beneficial for not only exfoliating dead skin, but also ideal for lymph drainage. You can also aid in the reduction of cellulite by improving your circulation. Order one on Amazon and jump on YouTube for awesome tips on how exactly to brush your skin.
Sheet or clay face mask. Also one of my favs, sheet masks or a bottle of decent clay or peel-off skin masks are affordable and effective. I recommend one detox and one hydrating mask weekly.
Leave-in hair masque or deep conditioner. I try to do this 2-3x per month. After shampooing, I lather on a generous amount of coconut oil with lavender or peppermint essential oils to the ends of my hair and leave it on while I shave my legs, scrub down my body, etc. and rinse off with cool water. You can also keep this on with a plastic hair cap and rinse off after you finish your house chores while deep conditioning that mane.
Cucumber eye mask. As easy as it sounds. Slice an organic cucumber after you wash it well and place on your eyes while you rest. I also like doing this while I have a face mask on or while in the tub. Two in one!
Lip scrub. All you need is coconut oil, brown sugar and honey. Combine and rub gently on your lips before washing your face and rinse off. Instantly feel your lips smoother, softer and glowing. Moisturize right after to lock in that softness. I love doing and making a decent amount and leaving it a jar on the counter during the colder months.